---
Item bump is a paid feature which guarantees more visibility for the item you're selling.
You're more likely to sell an item after bumping it - your item is sent to the top of the Vinted catalog and feed, as well as other members' search results - once a day, for 3 consecutive days.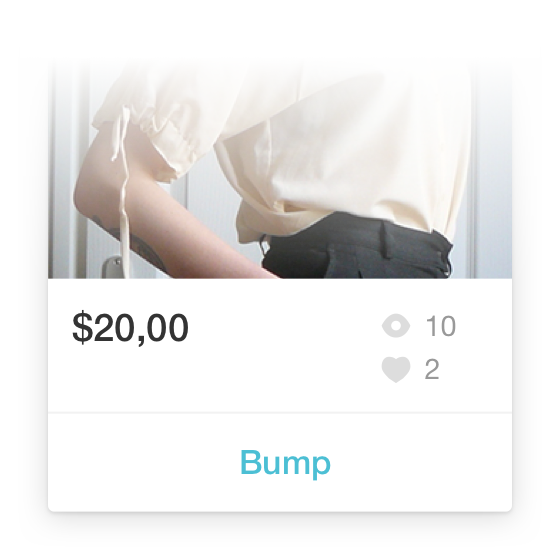 Bumps allow you to:
Claim a dedicated spot for your item. A limited number of bumps are available each week. This ensures good visibility for every item you choose to bump.
Reach the right members. A bumped item's visibility will be tailored to specific criteria, e.g. the brands another member follows, so even though you may not see it at the top of your feed, other members will.
See weekly statistics. They'll show you exactly how many people saw and interacted with your item.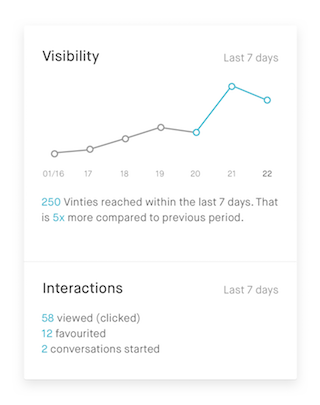 To make sure you get the most out of bumps, use them only on quality listings that follow our Catalogue Rules. 
Update the photos and description of your item first, and when you're ready - press the 'Bump' button to begin.
Was this answer helpful? or
Thanks for the feedback!
Thanks for the feedback! We will try to improve the answer!