What is Item Bump?
An Item Bump is an automated paid feature that allows more visibility for your items.
When you bump an item, it is displayed to more members in their item feed/newsfeed and catalog search results – once a day for 3 or 7 consecutive days, or until the item is sold (whichever comes first).
The benefits you get from Bumps
Item Bumps allow you to:
A bumped item's visibility is tailored to a number of specific criteria, e.g. clothing type, sizes or/and the brands another member follows.
You will see how many people looked at and interacted with your item.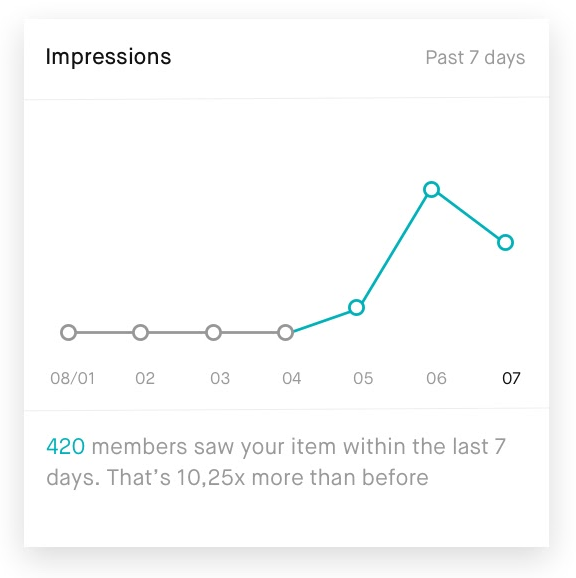 For the fee, please check out our Price List.  
Before you order Item Bumps
To make sure you get the most out of bumps, use them only on quality listings that align with our Catalog Rules. 
Note

If your bumped listing is removed because it did not comply with our

Catalog Rules

, your fee will not be refunded.
So if needed, update the photos and description of your item first, and when you're ready, press Bump to begin. 
Learn more about how to buy a bump.
A Bump is a single-use automated service and is not transferable from one item to another or between members.
Was this answer helpful? or
Thanks for the feedback!
Thanks for the feedback! We'll try to improve the answer.